TOP 100 CLUBS
TOP 100 CLUBS
Si hay algo que se asocia fácilmente a la Dj Mag son sus rankings. El de los mejores deejays del mundo, el Best of British y el de las mejores discotecas. A cual más interesante.
 Hoy el que se lleva toda nuestra atención es el último, ya que ha hecho pública la lista de las 100 mejores salas del planeta.
 Como sería interminable repasar el ranking entero, puesto a puesto y, además, para eso está la propia revista, nos dedicamos a hacer un repaso de los 10 primeros.
 En el 10 está Zouk. Asciende dos posiciones respecto a la última encuesta y Paul Van Dyk lo ha clasificado como uno de los mejores del mundo.
En el número 9 encontramos a Warehouse Project, entrada nueva en lista que se va directamente hacia ese puesto. ¡Guau!
8: Berghain/Panorama sufre una bajada importante de 7 posiciones. Aún así se mantiene en el top ten.
La que también pierde puestos, 4, es Space Ibiza. Está en el nº 7.
Sin embargo, una de las subidas más importantes (20 arriba respecto al año pasado) es la que ha logrado la sala inglesa Matter, que se sitúa en la 6ª posición.
En el 5 está Pachá Ibiza.
En el 4, Ministry of Sound.
Y en el 3, Amnesia. Las tres salas han escalado dos puestos respecto al año pasado.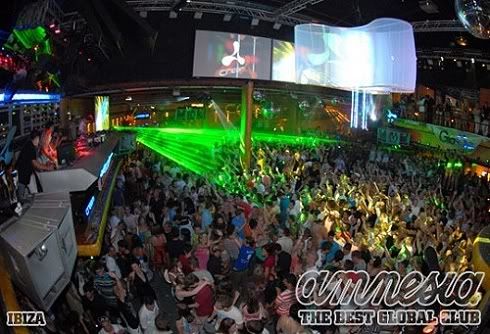 Medalla de plata para Fabric, que mantiene su puesto.
Y el nº 1 ha ido a caer este año a Sankeys. Respecto a la última edición ha conseguido escalar 15 puestos. Está en Manchester, Inglaterra, y tiene capacidad para 1.150 personas.
Las que desaparecen del top ten son Fabric, Womb, Waterhouse, D-Edge o The End.
En cualquier caso, si te apetece curiosear qué discotecas se esconden detrás del resto de posiciones puedes hacerlo en la página de la revista:
Tambien te puede interesar...
RADIOACTIVO DJ 26-2018
Facebook