SONNE MOND STERNE
SONNE MOND STERNE
Hasta Alemania hay que viajar para acudir al SonneMondSterne. El evento, perfecto para los amantes de la música electrónica, se celebra del viernes 6 de agosto al domingo 8, y entre los nombres que forman parte del cartel hay una innumerable lista de artistas interesantes.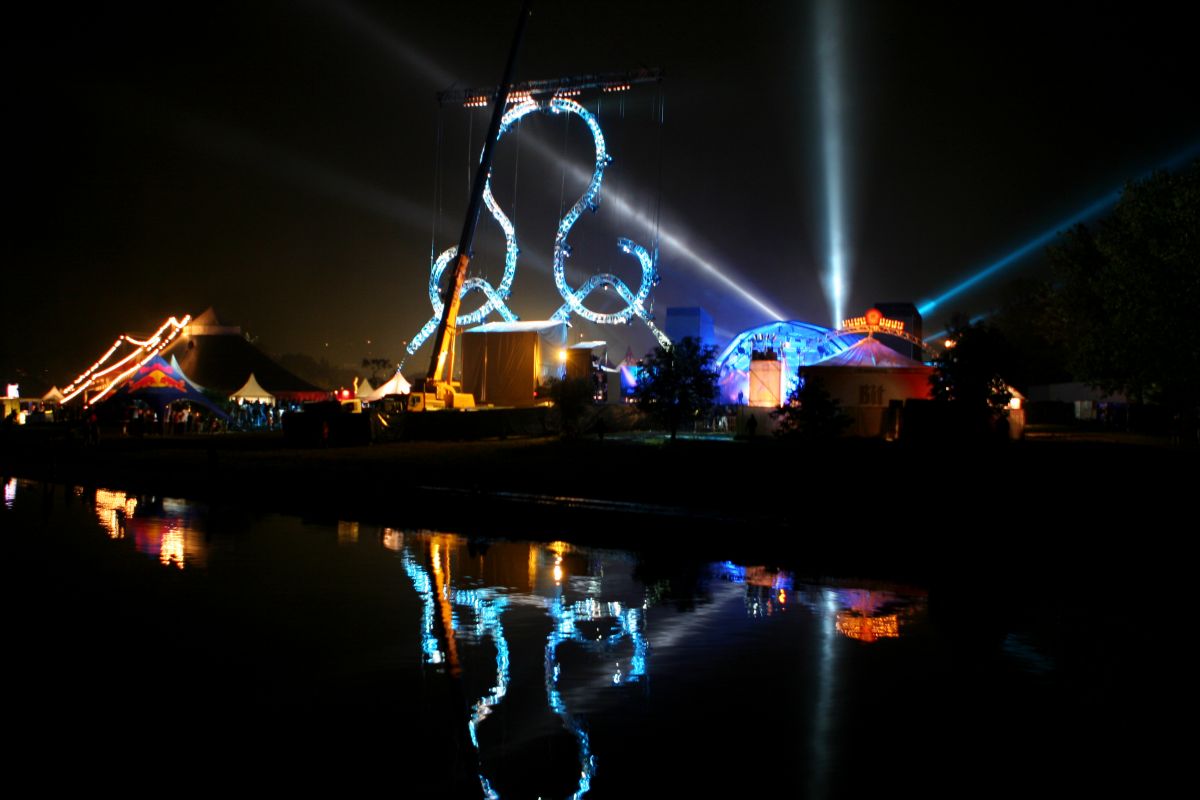 Por ejemplo (y algunos repiten respecto a ediciones anteriores): 
DIE FANTASTISCHEN VIER, UNDERWORLD, FAITHLESS, DAVID GUETTA, RICHIE HAWTIN presents PLASTIKMAN LIVE, SVEN VÄTH,
Jan Delay & Disko No. 1, Boys Noize, Peaches,
Kruder & Dorfmeister, Mr. Oizo, Moderat, DJ Hell,
Miss Kittin, Ellen Allien, Lexy & K-Paul, Turntablerocker, Moguai LIVE, DJ Rush, Black Rose LIVE aka Henrik Schwarz & Jesse Rose, Tiefschwarz, Felix Kröcher,
Stanton Warriors, Aphrodite feat. MC Junior Red, Troy Pierce, The Koletzkis LIVE, Oliver Koletzki, Boris Dlugosch, Karotte, Gregor Tresher, Dapayk & Padberg LIVE, Onur Özer, André Galluzzi, Mathias Kaden, Marek Hemmann LIVE, Monkey Maffia, Lexy, Dinky LIVE, Wicked E feat. MC Sirreal, Marcus Meinhardt, Empro, Tobi Neumann, Markus Kavka, Toni Rios, Frank Lorber, Boogie Pimps, ElectroFerris, Egbert LIVE, Krause Duo, Anton Pieete LIVE, Stephan Bodzin LIVE, Beroshima, Møenster, Disco Dice, Luna City Express, Hometrainer, Ullswaterschmidt, Motorcitysoul, Cassy, Illiaro Alicante, Breakfastklub, Hanson & Schrempf, Reche & Recall, Gunjah, Daniel Stefanik, Kratzer, The Cheapers, DJ Tease, DJ Racoon, Shimon, DJ Kyrell, Minuspol aka Gor & Mark, Freesteppa, B-Phreak, Jack Stat, Goldee, Golden Toys, Lars Christian Müller, AKA AKA LIVE, Channel X LIVE, Douglas Greed LIVE, Foss & Stoxx, Ostblockschlampen, Bass Ventura, Vortex, Kiss vs. RicD., Skinnerbox LIVE, Stephano, Ian Simmonds, Deph, Mbeck, Oliver Goldt, Feindrehstar LIVE, Caroline Percee, Green aka Agent A, White Horse, Limo, Multichannel aka Leigh Johnson LIVE, Jens Bond, Colt LIVE, Schluck den Druck LIVE,
Electric Sun & Mathilde Hutfeld, Rec de Weirl, Miss Mira, Beatcuisine feat. Caroline, Marco Resmann, Paule & Grolle, Tom B. vs. Marcapasos, Nakadia, Steve Nash, Miloton LIVE, The Sonic Boom Foundation DJ-SET, Mollono.Bass feat. Mark Vogler, The Earth, Yutanie, David August, Nico Schwind, Chris Hanke, Ken Tamburri, Carina Posse & Kathy Deluxe, Sierra, Duke & Dee, Fornix, Markus Schäfer & Ken Coonze, Pour l'acoustique, Pabliciouse LIVE, Taron-Trekka, Martin Anacker, The Glitz, Franz!, L60 & Ilia, Kevin & Chievo, [email protected] LIVE, Nursesrun, Mashu Sunim, Perthil & Aerts LIVE, Amplidudez, Fender & Hagen, Play-R, Al, Gloria Game Boyz, Base & Prof aka Neighbours, BSTee LIVE, Anthony R …
El SonneMondSterne se ubica en Saalburg y puedes encontrar más información en: http://www.sonnemondsterne.de.
Tambien te puede interesar...