LCD SOUNDSYSTEM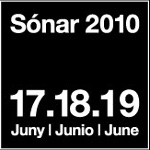 LCD Soundsystem publican su tercer álbum el 18 de Mayo
Actuarán como cabeza de cartel en el Festival Sonar
Su nuevo single 'Drunk Girls' ya está disponible en formato digital
El nuevo álbum, compuesto por nueve temas es el primer material de estudio que LCD Soundsystem ofrece desde 'Sound Of Silver', un álbum aclamado por toda la crítica, reconocido como Mejor Álbum por las publicaciones The Guardian, Uncut y Independent entre otras, y como su predecesor en 2005 'LCD Soundsystem' también cuenta con una nominación al Grammy como Mejor Álbum de Electrónica/Dance. De 'Sound Of Silver' se extraía también el single "North American Scum" elegida como canción del año por la revista Uncut. LCD Soundsystem ha editado desde entonces el EP de remixes '45:33' y una versión de Alan Vega "Bye Bye Bayou" que le ha supuesto a la banda su quinto "single de la semana" en NME.
Este nuevo álbum vendrá precedido de la edición a finales de Marzo de la banda sonora de la película de Noah Baumback "Greenberg" con música compuesta por James Murphy para la película y que además incluye una nueva canción de LCD Soundsystem "Oh You (Christmas Blues)".
El single 'Drunk Girls' ya está disponible en formato digital y el 13 de Abril se publica un EP digital con 2 canciones extras "All I Want" y "Oh You (Christmas Blues"
El álbum ha sido grabado en The Manshun (Los Angeles) y DFA (Nueva York) y mezclado en DFA. El listado de temas:
Dance Yrself Clean
 Drunk Girls *
 One Touch
 All I Want
 Change *
 Hit *
 Pow Pow
 Somebody's Calling Me *
 What You Need
El lanzamiento del nuevo álbum estará acompañado por una gira mundial que comienza el 16 de Abril en el Festival Coachella y que pasará por España para actuar como cabeza de cartel en el Festival Sonar.
Relacionado
Tambien te puede interesar...
RADIOACTIVO DJ 25-2018
Facebook